I can't wait for you to see this new video about Mom$Online. Watch it to save $5. I hope you will take a look at it and let me know what you think.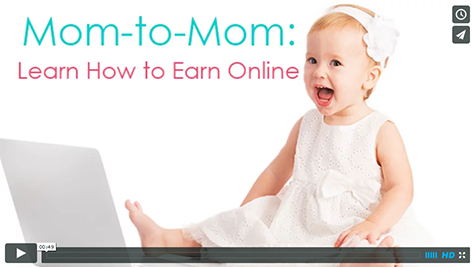 What does the word, "Honesty" mean to you?
It means everything to me.
Honesty is a word that is hardly ever heard online. But, it is exactly what you should focus on to get what you want and need.
I believe in the Golden Rule: "Do unto others as you would have them do unto you." This has guided my career helping moms find legitimate ways to work at home and build online businesses.
It is my mission and my pleasure.
I Found Out That Honesty Pays. I Believe:
• Don't cut corners. It's important to maintain a high standard and not cut corners, whether it's in regard to products or services. Taking shortcuts can lead to business disaster and a not so positive reputation.
• Stick to your word. This is a fundamental part of good business ethics. Whether it's meeting your deadlines or following through with a venture you agreed to, sticking to your word is always the best policy. People will come to respect you for your dependability and honesty.
• Give back: The world would be a better place if all businesses helped those less fortunate. Giving back to the community, even in the smallest of ways, can make a difference to all involved. (That's why I give at least 5% of all Mom$Online membership fees to children's hunger charities.)
In the end, honesty really does pay. You will attract more loyal customers and clients and you can feel really good about what you do.
Honest Help is One of These 3 Things You Need to Succeed Online
1. Total Honesty. You need information resources that will tell you the truth, the whole truth, and absolutely nothing but the truth. How can you make progress if you have to stop and wonder at each step?
2. Step-by-Step Information. Working online can get complicated, and the things you need to know are always changing. You need clear and comprehensive information you can understand.
3. The Answers to Your Questions. Whether you are trying to find a job online, offer your services, or start an online business, you will have questions. Lots of them.
Find total honesty, step-by-step information, and all the answers you need here now: Mom$Online
You deserve to lead a life you love and do work that you enjoy and that fits into your life.
But, I can't help unless you give me the chance. I am so excited to meet you and help you meet all of your goals.