3 Easy Steps To Begin Affiliate Marketing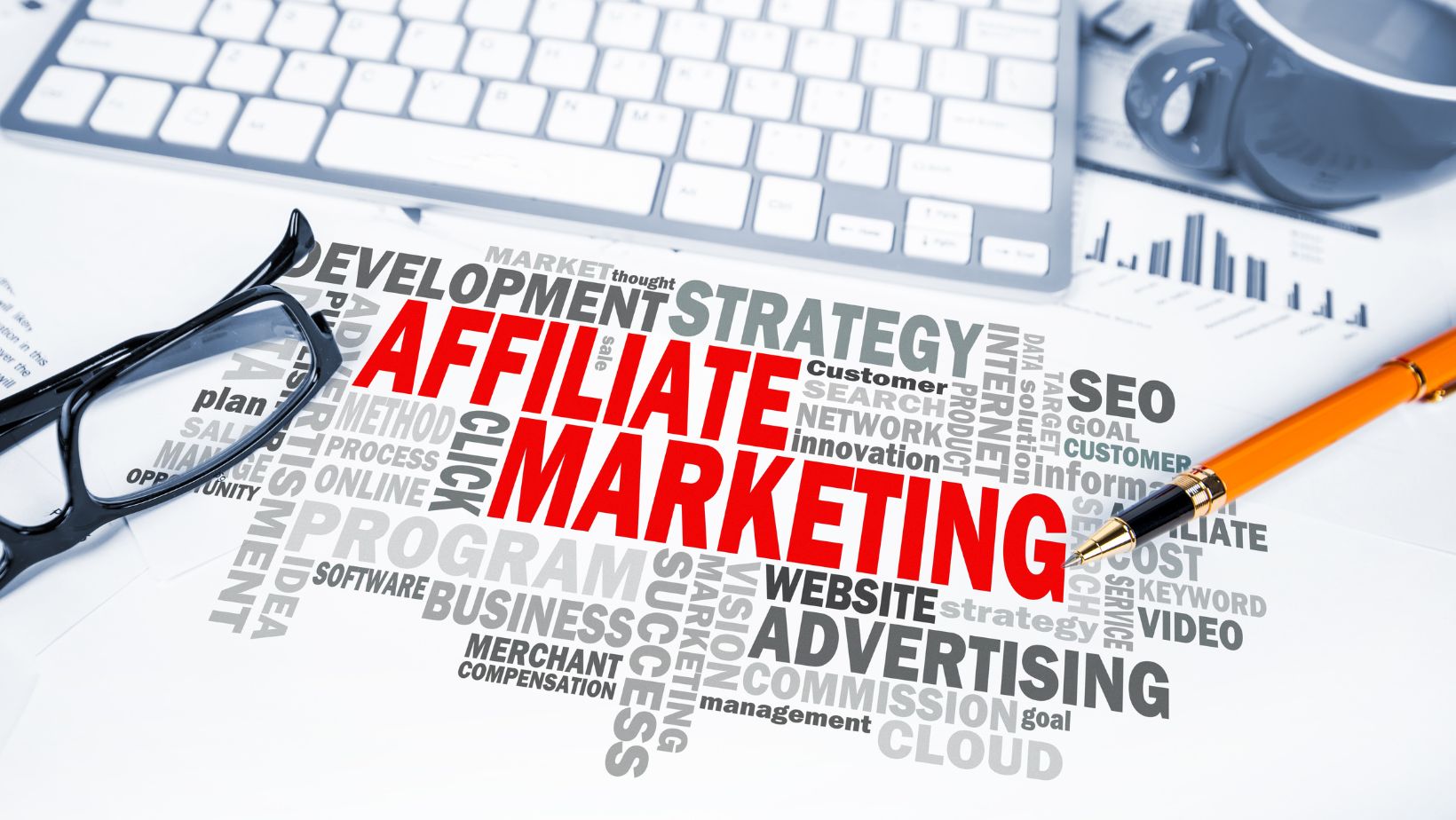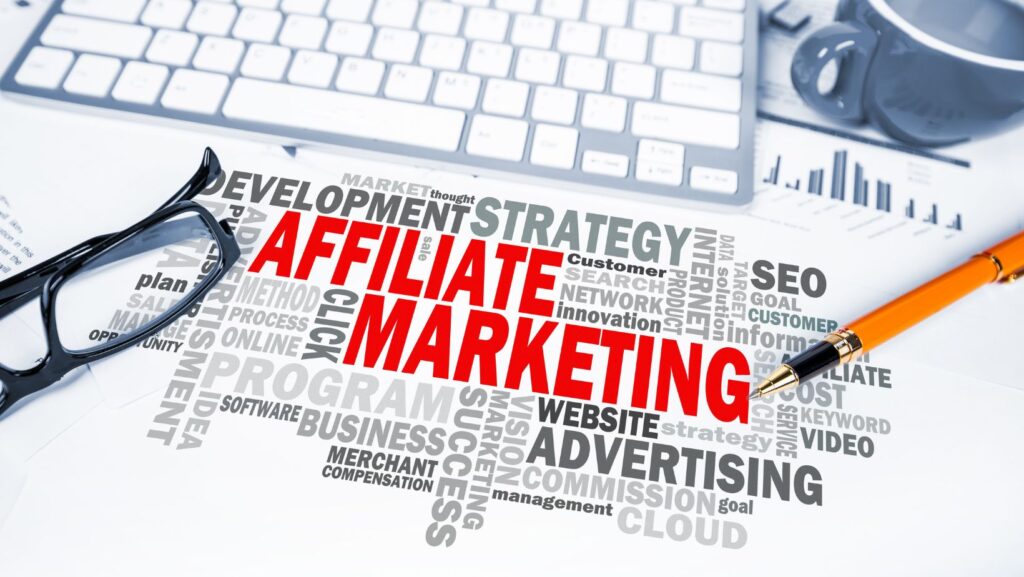 Affiliate marketing is one of the safest and most lucrative ways for beginners to start making money online.
It is very popular because there is almost no risk and the income potential is unlimited. There are not many legitimate online opportunities that can make that claim.
Affiliate marketing can open up a stream of passive income to you, and can be a great way to start or add to your existing online business.
The concept is simple: An affiliate is a person who signs up to help promote a business, and the business pays the affiliate a commission
Affiliate marketing is a win-win situation for the both the affiliate and the business owner who only has to pay the affiliate upon performance. This gives them a literal sales army, promoting their products at no cost until they get what they want. The affiliate enjoys working with the business, as it allows them the opportunity to earn a passive income from home.
How Affiliate Marketing Works in 3 Easy Steps
Step 1. Choose a Niche
One thing that is the biggest determiner of whether or not you'll convert clicks into sales in an affiliate program is – YOUR MARKET!
For instance, it would not be smart to promote chocolates to a those on a diet or engagement rings to married couples. You must do your research and know your market before determining the types of products that will appeal to them.
This knowledge could mean the difference between success and failure as an affiliate marketer.
Don't forget this basic but crucial fact:
You must know your target customer in order to successfully promote products and services they will actually buy.
Step 2. Find Affiliate Opportunities
Affiliate programs are not hard to find. Here are some ways you can find programs to promote with very little effort required.
You have to have a market that is interested in the types of products you are promoting. Some companies allow anyone to be their affiliate and some have restrictions, such as traffic minimums, etc.
Website Searches – You can easily do a search on the Internet for companies in a specific market that have an affiliate program. For instance if your market is dieting, simply do a search with words like "dieting sites with affiliate programs" or "dieting affiliate programs."
Visiting Sites You Already Know and Shop At – Do you have a particular website or company that you love to shop with? If so, head to their site and check to see if they have an affiliate program. Chances are they do.
Try to find a link that says "affiliates" or "associates." This link should take you to a form, where you'll need to enter some basic information such as your name, email, and website address. If you don't see such a link, send them an email and ask if they have an affiliate program.
Affiliate Networks – This is probably the most popular There are a ton of sites which specialize in nothing but affiliate programs and those who wish to sell their products through them. Some of the more common affiliate networks include: Clickbank.com and CJ.com.
Finding affiliate programs to enroll in and promote is not difficult at all. As a matter of fact, it's probably the easiest part of the whole process.
Step 3. Promote the Product or Service.
When you sign up with an affiliate program, you will receive access to links and graphics that you can place on your website, blog or your emails to promote the program. Some companies also offer articles, special reports and other tools that you can use to increase your sales.
Even though affiliate programs will offer you an abundance of materials to promote and market their products, what you do with these tools is entirely up to you.
It is possible to earn money as an affiliate with just a blog, a website or even through email..
Starting is Easy But Success Is Not Guaranteed
You probably have heard someone say, "If it was so easy, everyone would be doing it." This is true about affiliate marketing. Promoting products and services online is a skill with many different facets that must be learned.
The good news is that there is an abundance of books, courses and memberships that can help you learn. To take advantage of these resources, you have to spend some time reading and learning from those who have been successful. Marketing is more of a science that a skill. That means anyone who is willing to apply themselves can learn how.
TAKE IT TO THE NEXT STEP…BECOME A SUPER AFFILIATE
What Is A Super Affiliate?
Technically speaking a super affiliate is someone who generates a significant amount of profits for the products or services they represent. A super affiliate can make a healthy living from their affiliate business alone while a standard every day affiliate may need to supplement their affiliate income with, a 9-5 job.
Benefits To Being A Super Affiliate
The most significant benefit to being a super affiliate is the income. Many super affiliates make six figures simply promoting the products and services of others.
If you're one of the main contributors to a company's affiliate program they're going to pay attention to you and your needs. You may receive a higher percentage of sales you may receive first shot with new marketing materials and programs and you'll get the support you need when you need it.
Here Are 5 Steps To Becoming A Super Affiliate:
Step 1: Commit to Publishing Content Every Single Day.
Content has proven time and again to be the best sales tool available to affiliate marketers. Nothing, not even strategically placed ad copy works as well as providing quality content that pre-sells any product that you're promoting on your website.
Possible content includes:
* Autoresponders.
* Emailed newsletters.
* Blogs posts
* Social networking via forums, social networking sites, and chat rooms
* Articles
* Press releases
Step 2: Track and Test.
Make sure you know where your prospects are coming from, what motivates them to click through, and what information they read and respond to. Then, give them what they need. Tracking and testing is the only way to hone your affiliate program into a smooth running, money-making machine.
Step 3: Use the Provided Marketing Materials and Take It a Step Further.
Many affiliate programs do a great job of providing their affiliate with ready to marketing materials including:
1. Banner ads
2. Buttons
3. Email copy
4. Articles
5. Free promotional reports
Use the materials your affiliate manager has provided. They have been been tested and developed for results. That being said, be sure to create your own content too. Even as an affiliate you are your own company and your website needs to reflect your personality and brand. Building a community around your website and providing valuable content is a sure way to create a following that trusts you and your credibility с which will result in click throughs and affiliate sales.
Step 4: Pre-sell. The good news is that your job as an affiliate is to pre-sell products and services. Pre-selling means your content, whether it is a review, article, tutorial, course, or blog post, speaks honestly about the products and services you promote. Pre-selling is about providing value to your website visitors and prospects, making them comfortable with you and your authority to generate interest and a click through to the company website, where the selling happens.
Step 5: Follow-up. Just like your affiliate manager follows up with you to see how youнre doing and what you need, follow up with your prospects. A great way to do this unobtrusively is to create a lead list by providing a newsletter visitors can subscribe, a free report, or any number of products in exchange for an email address and the permission to contact them with valuable information and special promotions.
Being a Super Affiliate is the only way to go if you want to build a successful affiliate marketing business. Find products and services you trust and believe in and then create a strategy to share information to your target audience. Test and track your efforts, focus on providing value to your prospects and leave the selling to the companies you represent. Helping others live better lives, without having to provide the products or services personally, is a great way to make a living.
Your Affiliate Questions Answered:
Q: How exactly do you make money from Affiliate Marketing?
A: When you (the affiliate) refer someone to a product (or service) and that person makes a purchase, you receive a commission on the sale.
However, there is more to it than that. After all, how can a company know for sure that you are the one who sent this person to their website since you're not there to tell them and the person buying may not even know your name?
When you sign up to become an affiliate with a company or individual, you'll receive a special link (your affiliate link) that is embedded with a tracking code to let the affiliate program owner identify you among other affiliates and their own marketing methods.
Whenever you use this special affiliate link to refer someone to the company's website, the person's visit is tracked back to you via that special code. There are various software programs that make this possible.
Whenever someone who uses your link purchases something from the company's website you are credited for the sale and receive a commission.
Common Types of Affiliate Payments:
Sales Percentage – This method is the most common form of payment to affiliates. Example: For every sale you refer as an affiliate, you'll earn 50% of the total sales price. You refer $50 worth of sales and we'll pay you $25. Percentages vary and are set by the company or individual who runs the affiliate program. They can vary from 5% all the way to 100%.
Pre-set dollar amount – This type of commission is not extremely common, but it is out there, specific dollar amounts could include things such as: For every $5 worth of product sales you refer to us, we'll pay you $1 or a flat $20/sale.
Credits – Some sites pay their affiliates in credits that can be used for future purchases of their products. An example of this would be receiving 1 credit for every dollar's worth of product sales you refer.
Q: Is Affiliate Marketing Like Drop Shipping?
A: No.
Affiliate marketing is not like drop shipping. Drop shipping is a fulfillment method used by some companies. The company does not keep an item in stock. When an order is received, The company that make the product gets notified and sends it directly to the customer.
Affiliate marketers have nothing to do with fulfilling an order. They just bring the product or service to the attention of potential customers. Once their personalized link is clicked, Their job is done.
Q: I don't like sales. Can I still be a successful affiliate?
A: The key isn't in pushing a product or service down people's throats, but instead talking to them just like you would to a friend or family member. If you can recommend something to your spouse or neighbor then yes, you CAN be a successful affiliate.
It's not as hard to recommend affiliate products to your audience as it can sometimes be to those close to you in every day life. And, as an affiliate marketer you are doing just that…
Unlike a door to door salesperson who knocks on everyone's door in the neighborhood without knowing anything about the residents — affiliate marketers already have an audience. The people they are promoting to have already expressed an interest in what they have to say and information they have to share, which includes recommendations for products or services for which they have a need.
As a member of a good affiliate program, you'll be given plenty of tools and resources to help make sales easier for you to achieve. You'll receive graphics, pre-written sales copy and more to help you.
As an affiliate it's your job to get people to a company's website. Once the person is there, it then becomes the company's job to close the sale.
So, yes, you CAN be successful as an affiliate marketer even if you don't think you could sell.
Remember this: Most affiliate sales are done online and you don't have to spend one second talking to anyone face-to-face..
Q: I've been scammed one too many times into paying money for an opportunity only to discover it's a pyramid scheme or worse. those requesting the "fees" just take my money and are never to be heard from again. Does it cost anything to become an affiliate marketer?
A: There are no start-up fees or any other fees required to become an affiliate marketer. No money is given by you to the affiliate program owner or anyone else to participate in the programs.
You simply find products you'd like to promote and sign up for their affiliate program by filling out a short form. The information you provide will vary by affiliate program, but here are the main ones that almost every program asks for: First Name, Last Name. Email Address, Login Information including login name and password (if they aren't automatically generated), Your PayPal email address (so they can send your commissions), Your Mailing Address (especially important if you are receiving your commission payments via check)
Some programs may also ask for your telephone number and/or your Tax ID or Social Security number. Don't be scared if they ask for this information. If you live in the United States and make over $600 in any given year in commissions, the affiliate program owner is required by the IRS to send you a Form 1099 for tax reporting purposes and will need your Tax ID or Social Security number for this reason only.
Any Costs Are Your Choice
You might decide that you want to spend some money to promote an affiliate product or service. Here are some examples:
•Purchasing a website specifically for promotion of a program.
•Buying the actual product or service in order to get a better idea of how it works, what the customer service is like, etc.
Paying for options such as taking out Facebook ads, Google Ads, or other forms of advertising for the product.
Again, these are extra costs that you choose to make. They are NOT required to be an affiliate marketer by any means.
Q: What types of companies actually pay people to promote their products and services?
A: This is another area with endless possibilities when it comes to affiliate marketing. Everyday, more and more companies are realizing the benefits of having affiliates promote their products and services and implementing affiliate programs into their marketing arsenals, if they haven't already.
Some of the biggest companies in the world use the force of affiliates to create increased profits for them. Here are just a few well known companies that use affiliate marketers: Nike, Microsoft, iTunes, Progressive Insurance, Walmart, and Amazon.
And that's just a very small list. There are companies everywhere from small online only businesses all the way up to Fortune 500 companies who will gladly pay a commission (and good ones too) to promote their products and refer sales to them.
Q: How and when do affiliate marketers get paid?
A: Payment times and methods vary from affiliate program to affiliate program, but the majority pay their affiliate commissions the month after sales have been made.
Let's say you referred 5 visitors to a site that converted into sales for that company in the month of January. In a program that pays the month after, you would receive your commissions for those five sales sometime in February.
Paypal is a very common method of payment for affiliate managers. Some also pay by paper check or direct deposit into a checking or savings account. Some will give you the choice of how to be paid.
You'll need to verify payment percentages and dates with each program when you sign up.
Q: How many affiliate programs can I join?
A. There is no limit to how many programs you can join because each program is one is run individually. However, you might want to limit the number of programs you work with in the beginning as you learn how to maximize your promotion.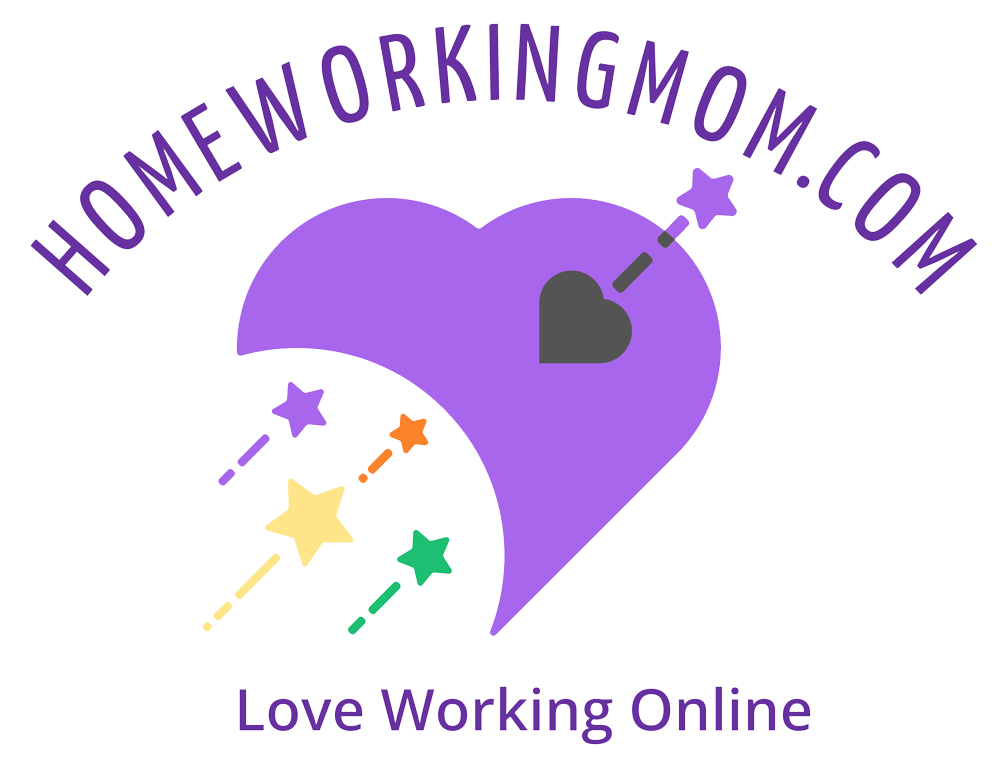 Learn How To Earn Online in
Just 2 Minutes a Week
Subscribe to Love Working Online